Which one is the world's most powerful laptop? Acer Predator 21X. Yes, you are absolutely right at that time, The most expensive & powerful gaming laptop is going to review at needsguide.com. This is something very special from Acer, it is Predator 21X. It's giant, it is the largest, heaviest and most expensive laptop in the world. Although the HIDevolution Asus rog gaming laptop has great worth in this particular category, you can't compare it with Predator 21X.
Image
Key Specs
Processor: Intel i7
Display: 21" Full HD
RAM: 64 GB
Battery: 6000 mAh
Acer Predator 21X Specifications
[box bg_color="#EBF5FB"]
Laptop Name
Acer Predator 21X
Official Brand
Acer
Model Name
Predator 21X
Part Number
NH.Q1RSI.001
O/S
Windows 10 Home
[/box]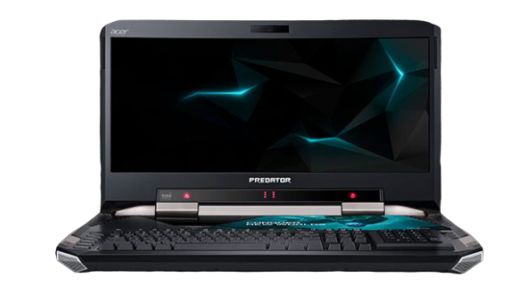 Processor & Chipset
[box bg_color="#EBF5FB"]
Processor:  Intel
Processor Type: Core™ i7
Processor Model: i7-7820HK
Processor Speed: 2.90 GHz
Processor Core: Quad-core (4 Core™)
[/box]
Display & Graphics
[box bg_color="#EBF5FB"]
Graphics: NVIDIA
Model: GeForce, GTX 1080 SLI
Graphics Capacity: Up to 16 GB
Graphics Technology: GDDR5X
Graphics Accessibility: Dedicated
Screen Size: 53.3 cm / 21″.
Display Type: LCD
Display Technology: In-plane Switching (IPS)
Screen Mode: Full HD
Backlight Technology: LED
Screen Resolution: 1920 x 1080
Tearing Technology: NVIDIA G-SYNC
[/box]
Memory
[box bg_color="#EBF5FB"]
Memory: 64 GB
Technology: DDR4 SDRAM
Memory Slots: 4
Memory Card Reader: Yes
Card Supported: SD
[/box]
Storage
[box bg_color="#EBF5FB"]
Hard Drive Capacity: 1 TB
Interface: Serial ATA
SSD Configuration: 2 x 512 GB
Total SSD Capacity: 1 TB
Optical Drive Type: No
[/box]
Network
[box bg_color="#EBF5FB"]
Wireless LAN Standard: IEEE 802.11ac
Ethernet Technology: Gigabit Ethernet
[/box]
Built-in Devices
[box bg_color="#EBF5FB"]
Microphone: Yes
Finger Print Reader: No
Number of Speakers: 4
Sound Mode: Stereo
[/box]
Input Devices
[box bg_color="#EBF5FB"]
Pointing Device Type: TouchPad
Keyboard: Yes
[/box]
Battery
[box bg_color="#EBF5FB"]
Number of Cells: 8-cell
Battery: Lithium-Ion (Li-Ion)
Battery Capacity: 6000 mAh.
[/box]
Characteristics
[box bg_color="#EBF5FB"]
Height: 83.25 mm
Height (Front): 68.80 mm
Height (Rear): 83.25 mm
Width: 568 mm
Depth: 314.5 mm
Weight: (Approximate) 8.50 kg
[/box]
Acer Predator 21X is somewhat special, I thought I'd share the experience with you. One thing is sure, it's too big, I don't know why? I have to see this. I knew it would be hard, but this one is harder than I thought. Now I will put it here aside for two seconds, while I look inside.
Top laptops blog posts:
1. Best gaming laptops: Find a perfect machine for your personal use.
2. Asus top gaming laptops: A trusted & top quality brand for you!
3. Lenovo famous gaming laptops: Quality, price, specifications are awesome.