Porsche Boxster 2016 model has stunning look with an elegant touch of beauty, similar to other sports cars, Porsche Boxster is two-seat like BMW Z4, Audi TT, and Mercedes-Benz SLC-Class. 2016 class model comes with high-performance spyder, a new version of Boxster which creates a significant role here.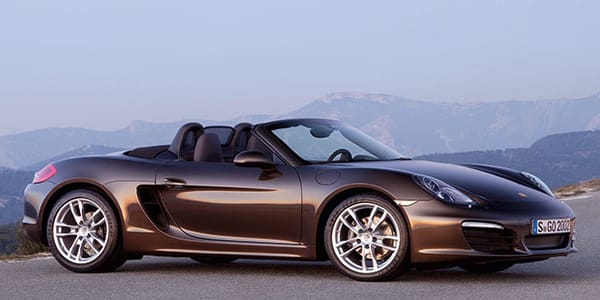 If we deeply look inside the car then the engine is the main part where each car enthusiast tries to focus, well, it has a 265 horsepower engine with 2.7 liters flat six-cylinder engine, quite outstanding to speed up your car. It uses six-speed manual transmission with a mid-engine layout. Follow rear-wheel drive through this luxurious car of the world. It includes LED daytime running lights and taillights so that drivers can find it normal during daylight.
Porsche Boxster: Price and Specification -$52,100-$82,100
Porsche model also has the ability to attract more crazy car fans through its seven-speed dual-clutch automatic transmission that is totally mind-blowing. I'm a car lover too and I love Mazda MX-5 a lot but I feel Porsche design is quite similar to Mazda.
Porsche was also one of the best cars of late Paul Walker, uh, it reminds me 2013 incident when he has died in a Porsche car, but later on, it was cleared that speed was the major issue of his death. Let's change the topic now and now I would let you know about its more features stated as under.
Key features:
265-horsepower, 2.7-liter flat-six-cylinder engine.
Six-speed manual transmission.
Mid-engine layout.
Rear-wheel drive.
LED daytime running lights and taillights.
Power soft-top.
Required in every new car: front airbags, antilock brakes, and an electronic stability system.
Seven-speed dual-clutch automatic transmission.
315-hp, 3.4-liter flat-six-cylinder (S).
330-hp, 3.4-liter flat-six-cylinder (GTS).
375-hp, 3.8-liter flat-six-cylinder (Spyder).
Leather upholstery.
Navigation system.
Manual soft-top (Spyder)
Rating of this car through online surveys is above 4.5 out of 5 which seems to be a perfect score because of its new style, classy look, and amazing features stated above, I hope you would like it also. The price falls between $52,100 to $82,100. I think, 2020 Porsche 718 Boxster price is high, you have to find it from their official dealerships nearby you!